2020 KOREA BRAND POWER AWARD 1st place
Insellderm won the first prize in the 2020 Korean Brand Power Award. It won the functional cosmetics category. Insellderm is an exemplary brand honor, and has been honored with the first prize in the Korean brand power for 2020 through innovative performance creation and continuous service quality improvement. As a cosmetics company representing Korea, I will do my best to make a new leap forward.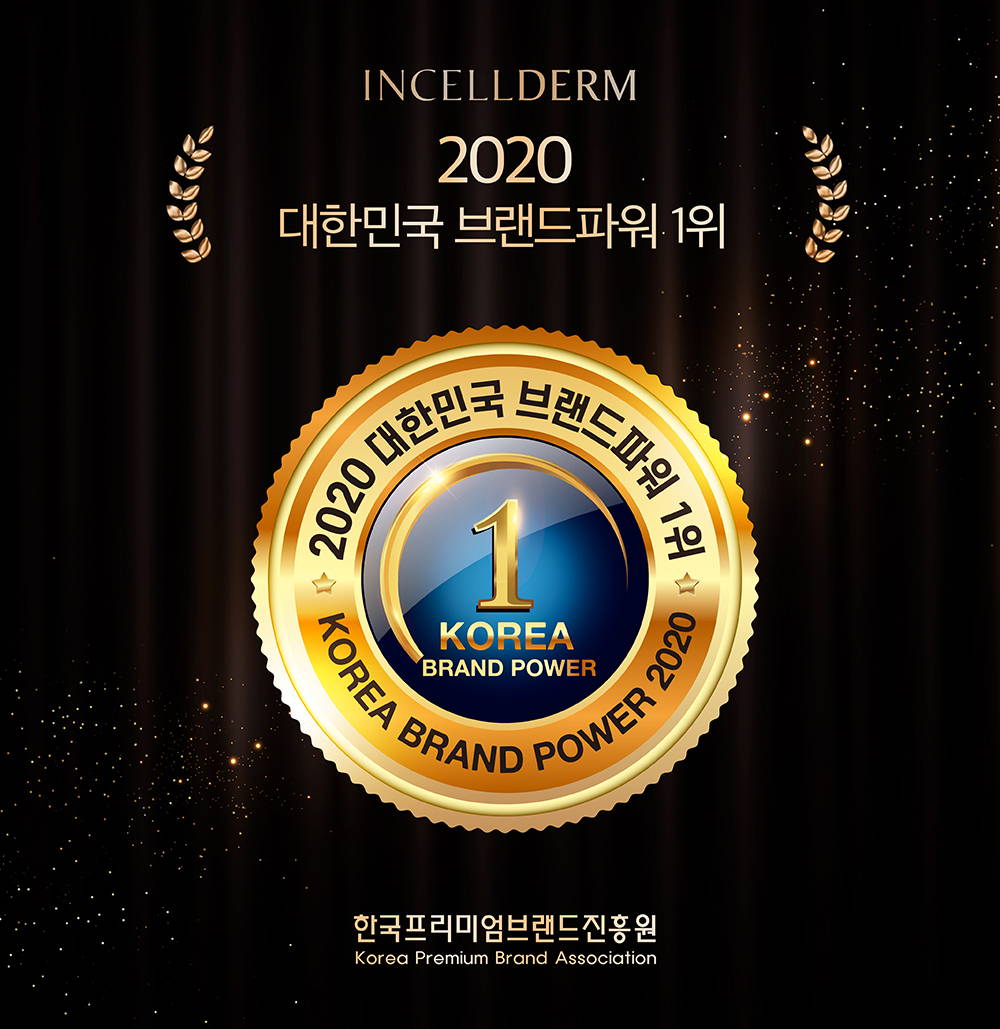 2020 National Consumer Driven Brand Award
Insellderm won the Grand Prize in the '2020 National Consumer Driven Brand Awa' functional cosmetics category sponsored by Korea's major press company "Dong-A Ilbo". Through the rigorous screening of the selection evaluation committee, Insellderm was selected as a brand that contributes to high customer satisfaction and national competitiveness. We will continue to innovate as a brand recognized by consumers in the future.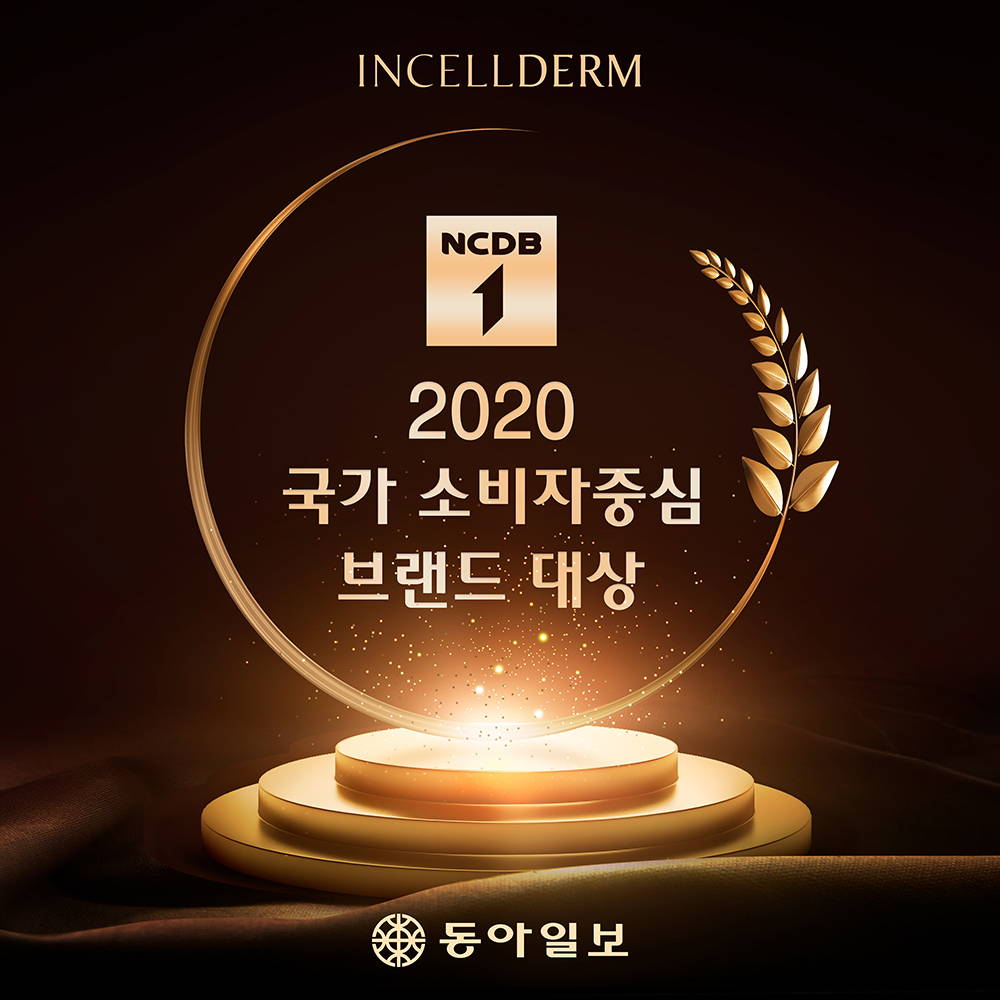 All products of Incellderm have completed skin irritation tests
Research institute: Korean Dermatology Research Institute

Results: Completion of skin irritation test
Research period: February 20, 2020 / June 27, 2019 / September 27, 2018 / December 27, 2018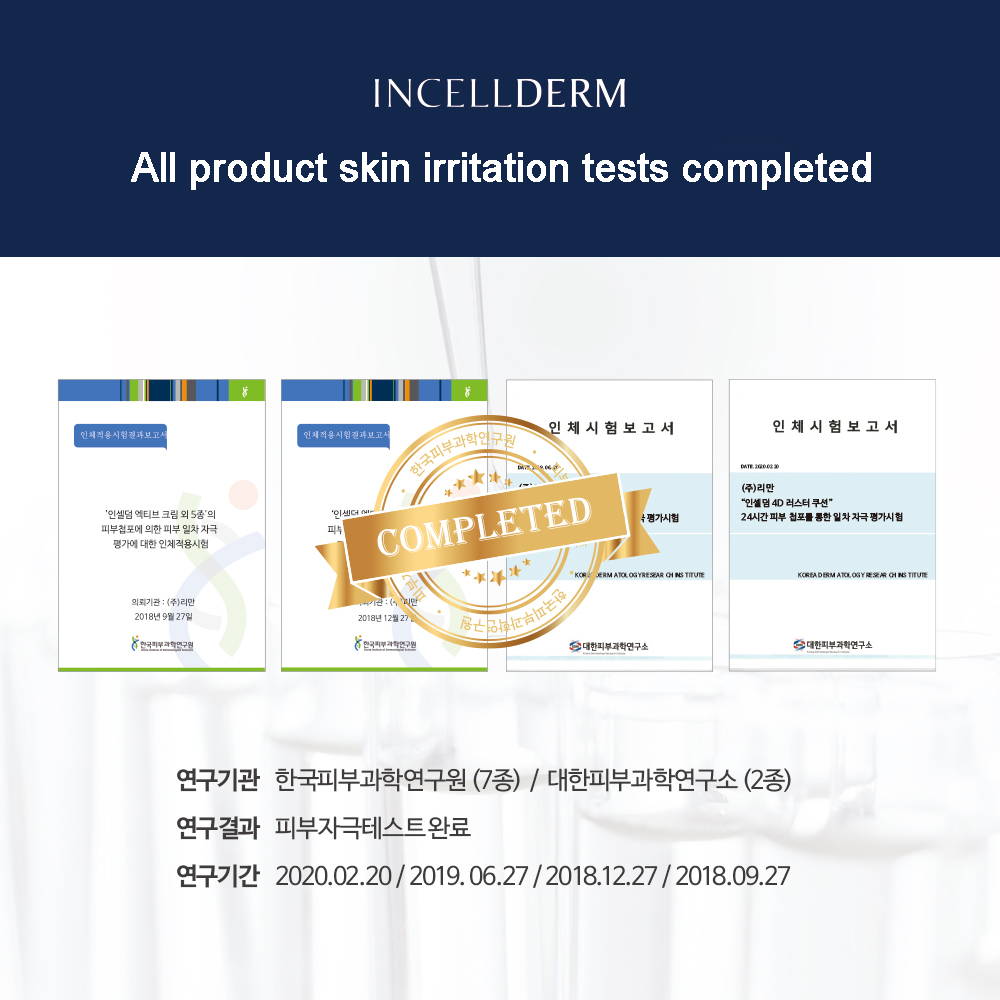 Dermatology first package & active cream acquire 'fsc' mark certification
What is FSC mark?
by logging only trees in the area that have been grantedto the indication that the paper produced is usedbecause of the indiscreet logging, environment isAn authentication system that prevents harm..A small practice for a sustainable future,to the environment-friendly printing paper use receiving the forest management certificationInselldom will take the lead in love with nature.